Description
Product Information
Product Name: Anti-α-Tubulin Monoclonal Antibody (3G5)
Applications: WB, IF, IHC, IP
Isotype: Mouse IgG
Reactivity: Human, Rat, Mouse.
Formulation: Liquid
Size: 50ul /200ul/1ml
Storage: Store at -20°C. Avoid repeated freeze / thaw cycles.
Note: Contain sodium azide.
Background: Microtubules of the eukaryotic cytoskeleton perform essential and diverse functions and are composed of a heterodimer of alpha and beta tubulins. The genes encoding these microtubule constituents belong to the tubulin superfamily, which is composed of six distinct families. Genes from the alpha, beta and gamma tubulin families are found in all eukaryotes. The alpha and beta tubulins represent the major components of microtubules, while gamma tubulin plays a critical role in the nucleation of microtubule assembly.

Application Notes: Optimal working dilutions should be determined experimentally by the investigator. Suggested starting dilutions are as follows: WB (1:1,500-1:10,000), IP (1:200).
Storage Buffer: PBS, pH 7.4, containing 0.02% sodium azide as preservative and 50% glycerol as stabilizer.
Storage Instructions: Stable for one year at -20°C from date of shipment. For maximum recovery of product, centrifuge the original vial after thawing and prior to removing the cap. Aliquot to avoid repeated freezing and thawing.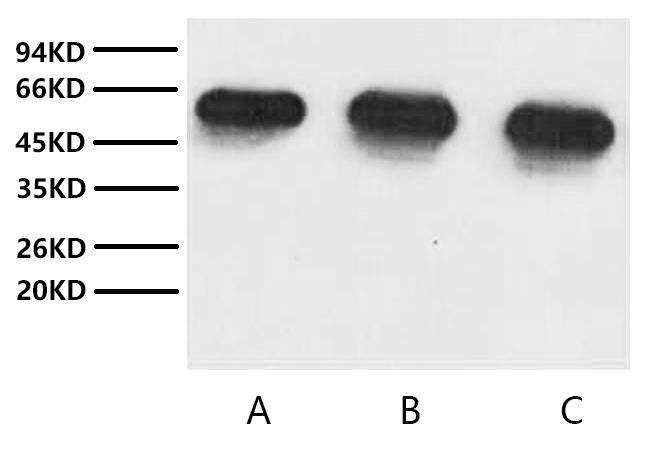 Fig. 1. Western blot analysis of α-tubulin express at Hela cell lysate (lane A), Rat brian tissue (lane B), Mouse brain tissue (lane C) with Anti-α-tubulin Monoclonal Antibody (3G5) at dilution 1:5000.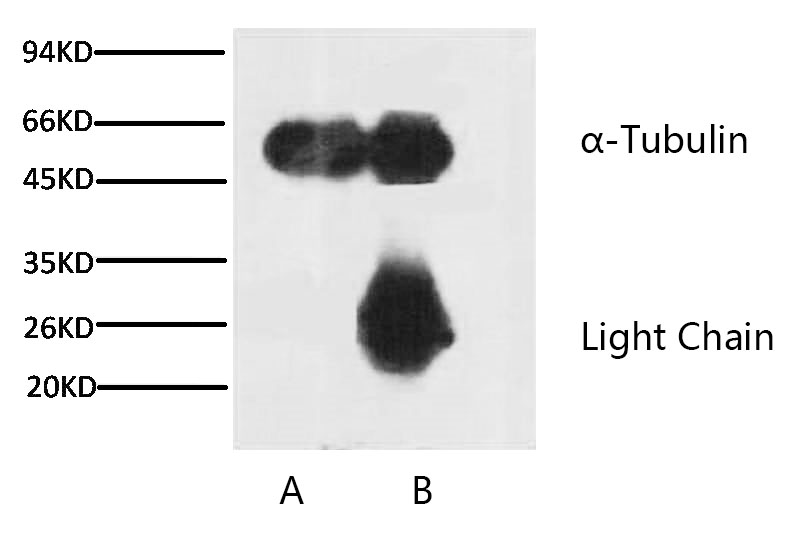 Fig. 2. Immunoprecipitation analysis of α-Tubulin at 1:200 dilution as below: Lane A is Input with Mouse brain tissue lysate, and lane B is IP product.
Note: The product listed herein is for research use only and is not intended for use in human or clinical diagnosis. Suggested applications of our products are not recommendations to use our products in violation of any patent or as a license. We cannot be responsible for patent infringements or other violations that may occur with the use of this product.