Description
Product Information
Product Name: Anti-β-Tubulin Mouse Monoclonal Antibody (3G6)
Applications: WB, IHC
Isotype: Mouse IgG1
Reactivity: Human, Rat, Mouse, Hamster, Monkey, Dog,Chicken, Rabbit, Sheep, Yeast, Insect.
Formulation: Liquid
Size: 50ul /200ul/1ml/10ml
Storage: Store at -20°C. Avoid repeated freeze / thaw cycles.
Note: Contain sodium azide.
Background: Tubulin is one of several members of a small family of globular proteins. The most common members of the tubulin family are α-tubulin and β-tubulin, the proteins that make up microtubules. Each has a molecular weight of approximately 55 kDa. Antibodies against β-Tubulin are useful as loading controls for Western Blotting. However it should be noted that levels of β-Tubulin may not be stable in certain cells, such as adipose tissue.
Application Notes: Optimal working dilutions should be determined experimentally by the investigator. Suggested starting dilutions are as follows: WB (1:1,000-1:10,000), IHC (1:100-1:800).
Storage Buffer: PBS, pH 7.4, containing 0.02% sodium azide as preservative and 50% glycerol as stabilizer.
Storage Instructions: Stable for one year at -20°C from date of shipment. For maximum recovery of product, centrifuge the original vial after thawing and prior to removing the cap. Aliquot to avoid repeated freezing and thawing.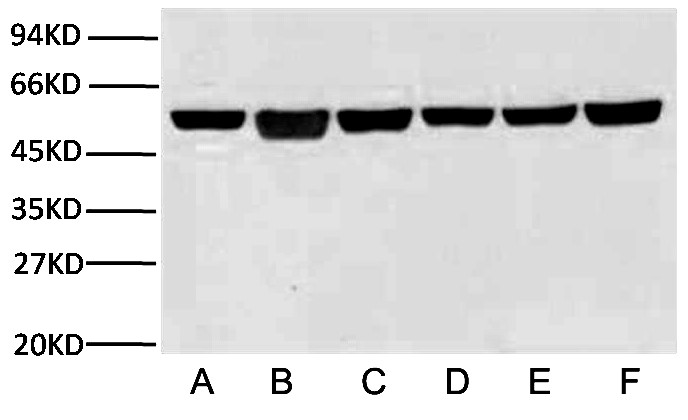 Fig. 1. WB analysis (1:10,000) of β-Tubulin expression in Rat brain (line A), A549 cell (line B), Mouse brain (line C), Chicken lung (line D) and Rabbit testis (line E) and Sheep muscle (line F) with Anti-β-Tubulin mouse monoclonal antibody (3G6).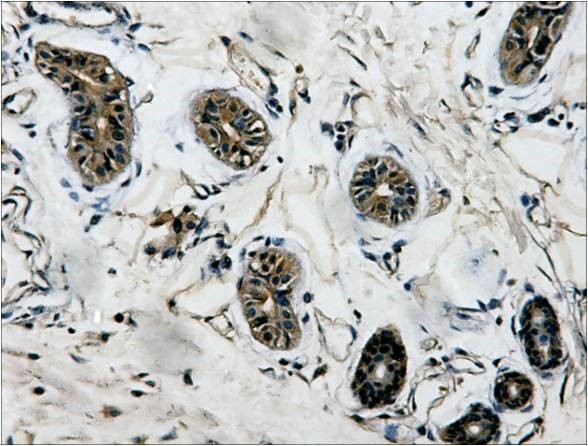 Fig. 2. IHC staining (1:200) of β-Tubulin in mouse colon tissue.
Note: The product listed herein is for research use only and is not intended for use in human or clinical diagnosis. Suggested applications of our products are not recommendations to use our products in violation of any patent or as a license. We cannot be responsible for patent infringements or other violations that may occur with the use of this product.