Description
T4 gene 32 protein is a single-stranded DNA binding protein from phage T4 which binds to single-stranded DNA with high specificity (1, 2). It is involved in DNA replication and recombination. The T4 phage-derived SSB gene was expressed in E. coli and the protein was highly purified. MW is 33.5 kDa.
Applications
Promoting DNA replication and recombination by stabilizing single-stranded DNA (1)
Increase specificity and yields of long PCR products (3)
Specification
Quality: Greater than 95% of protein determined by SDS-PAGE (CBB staining). The absence of endonucleases and exonucleases was confirmed.
Form: 10 mg/ml in 20mM Tris-HCl (pH 8.0), 100mM NaCl, 0.5mM dithiothreitol, 1mM EDTA, 50% glycerol
Storage: -20°C
Data Link: UniProtKB/Swiss-Prot P03695 (VHED_BPT4)
References:
Alberts BM & Frey L (1970) "T4 bacteriophage gene 32: a structural protein in the replication and recombination of DNA". Nature 227:1313-1318 PMID:5455134
Bittner M et al (1979) "Purification of the T4 gene 32 protein free from detectable deoxyribonuclease activities" J Biol Chem 254: 9565-9572 PMID:226522
Schwarz K et al (1990) "Improved yields of long PCR products using gene 32 protein" Nucleic Acids Res 18:1079 PMID:2107527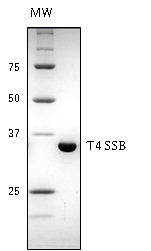 Fig. 1 SDS-PAGE of T4 SSB protein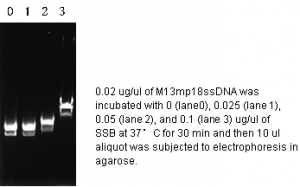 Fig. 2 Binding activity to single-stranded DNA
Related product: