COVID-19 Update - As on June 24th, 2020
To comply with the Santa Clara County orders on the Coronavirus issue, we continues to operate "limited business hours" until otherwise advised by local officials. We are accepting NEW ORDERS and INQUIRIES. Our customer service will confirm the ship dates. Contact at info@asone-int.com if you have any questions.
Please keep checking our website for any updates.
Applications
Featured Product Lines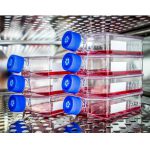 AS ONE INTERNATIONAL is a leading supplier of the assay kits for metabolism, diabetes and obesity research. You can find our well-referenced Adiponectin, Leptin, Resistin, and esRAGE ELISA kits, which provide a broad linear detection range, picograms per milliliter sensitivity, […]