COVID-19 Update - April 08, 2021
Happy Spring! We encourage you to check out our new products advertised below! Also, take advantage of our Axel Global website which allows easy access to various consumable products and laboratory equipment all from our AsOne headquarters in Japan!
(https://axel-gl.as-1.co.jp/web/Top.aspx)
We are still accepting new orders and inquiries. For our safety, we have limited personnel in office but will maintain normal business hours. If you have any questions, please contact us at info@asone-int.com.
Applications
Featured Product Lines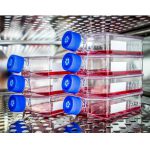 AS ONE INTERNATIONAL is a leading supplier of the assay kits for metabolism, diabetes and obesity research. You can find our well-referenced Adiponectin, Leptin, Resistin, and esRAGE ELISA kits, which provide a broad linear detection range, picograms per milliliter sensitivity, […]